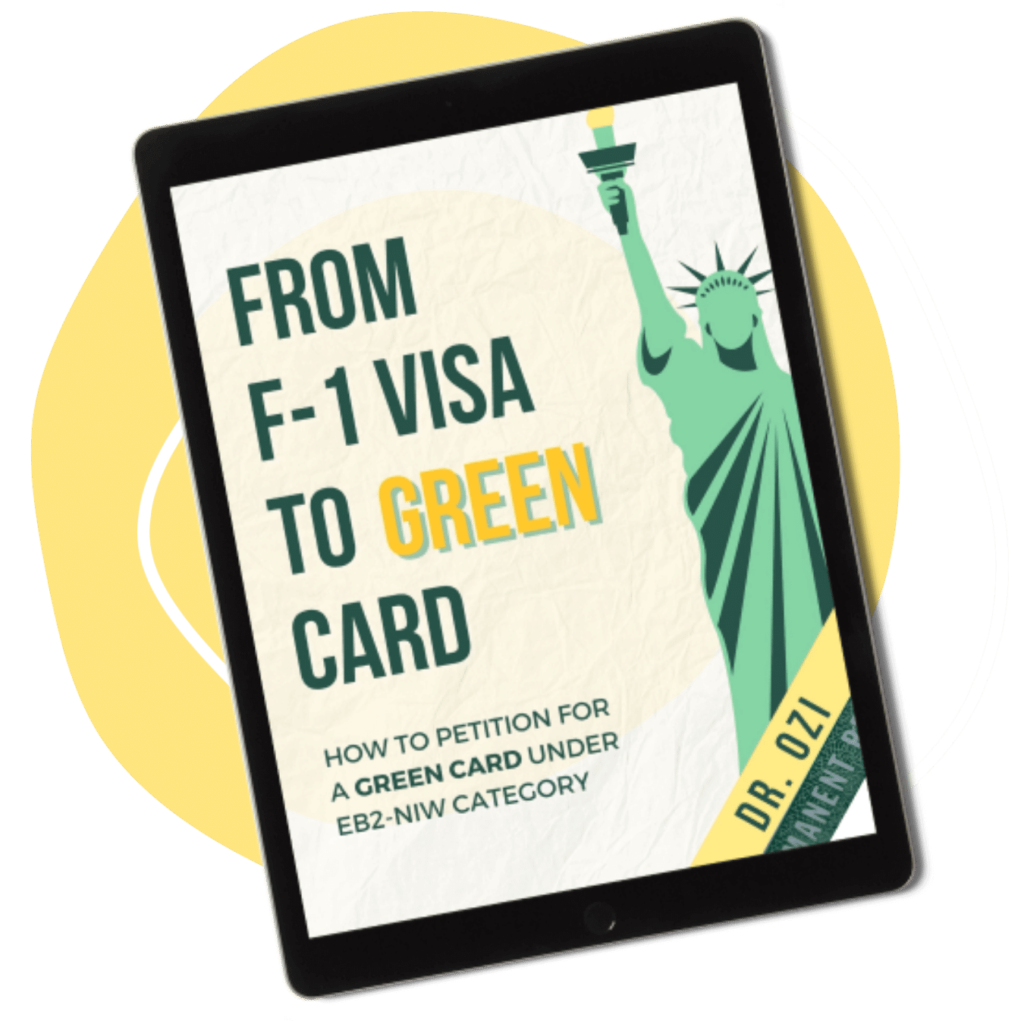 From F-1 Visa to
Green Card
Hey there! If you've been dreaming of turning your F-1 visa into a shiny Green Card, we've got some exciting news for you! Say hello to "From F-1 Visa to Green Card: how to petition for a green card under the EB2NIW category," a friendly and helpful DIY guide that's all about making your dreams come true..
This eBook contains information that will help highly skilled professionals successfully self-petition for the United States Permanent Residency (green card) without sponsors or the help of a lawyer.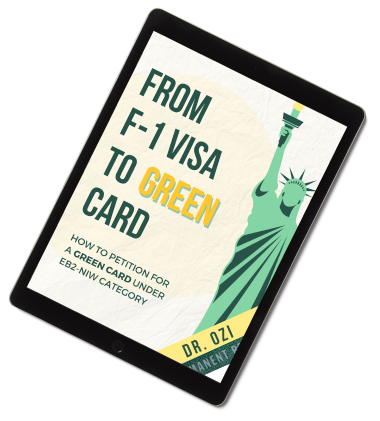 The Path to Success is Just One Click Away
Simplify your path to a U.S. green card with the EB2NIW Toolkit. Overcome the challenges of the EB-2 NIW application process and pursue your dreams confidently. Get your toolkit now.
Here are some success stories from our satisfied users in the community who have benefited from E-book. You can be part of them today if you take the step.
The DIY toolkit was extremely helpful. The documents included are self-explanatory and filled with well- grounded information. It really helped me with drafting my petition, recommendation letters, and filing out the forms. Would 100% recommend
Dr. Ozi's EB2NIW toolkit was helpful in drafting my petition for form I-140 which was approved few days ago. I recommend this book for anyone applying for green card through the NIW. The book is worth its weight in gold
My I-140 petition was approved yesterday 30 June 2022,the eb2-niw kit by Ozi was so helpful – May the good lord bless her Now planning on adjusting status Masters of science 7 recommendation letters